[box type="download"] Download the FREE Guide: 3 Step Secrets To Building An Ecom Brand here[/box]
Are you making this costly mistake?
Amazon is one of the largest online marketplaces. They had an insane 49& share in the entire US e-commerce market in 2018. It's no wonder why so many people started flocked to create businesses that focus solely on this platform.
But with so much attention and hopes of riches on Amazon FBA, there lie many opportunities for beginners to follow the wrong advice and come out of this journey at a big fat loss.
Today I'm going to share with you the #1 mistake I see novice and advanced Amazon FBA sellers make.
Let's dive in!
Don't Fall Into The Same Trap
Every aspiring online e-commerce entrepreneur dreams of a successful Amazon FBA Business and living those stories of reaching 7 or 8 figures.  The number of FBA sellers is increasing and that, in itself, can be a problem.
As more and more people flood into the platform and listen to the same gurus, the growing competition makes it harder for everyone to gain a foothold.
But even with the influx of new sellers, time and time again, I see people continue to make one massive mistake that can completely kill their Amazon FBA business' potential.
The Bane of Amazon FBA Sellers – Being A Commodity Business
Quantity! Quantity! Quantity!
This is the only thing most new FBA sellers only think about. You may think that selling more products is enough. But such a strategy is not viable for the long-term.
Don't take shortcuts. Don't skip branding. Otherwise, your Amazon FBA business won't last long and only be a commodity business. 
What's a commodity business? One that focuses on selling and neglects building brand equity. This, in turn, puts them on a very dangerous position – where they could only compete on price to lure new customers.
Forgoing brand development is the biggest mistake an Amazon FBA seller can make. Here are the reasons why selling unbranded items (and poorly branded items) on Amazon won't work as a long-term strategy.
Amazon's Product Saturation Problem
Amazon FBA provides online sellers the opportunity to potentially earn massive profits. New sellers are flocking to this online marketplace every day with that goal in mind. But, most are content with selling a few generic items. This causes saturation of "me too" products.
When a consumer search for a product on Amazon, there's a high chance that they'll be given pages and pages of the same item but with just a different colour or logo slapped on. This makes it hard for sellers to stand out and establish a following of loyal customers.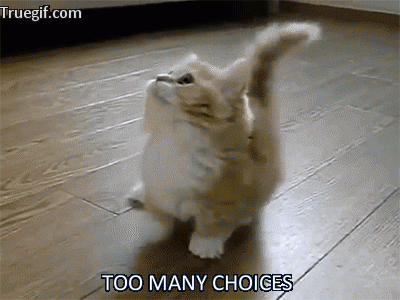 1. Everyone is Following the Same Advice About Ranking
Many Amazon consumers only look at the first page of the results when they perform a product search (like Google search results).
So getting a top ranking can exponentially increase your sales volume and eyeballs on your product. But, doing so is easier said than done. Everybody seems to be using the same strategies to boost their Amazon ranking algorithm to improve the spot their listing shows up on. 
Having specific keywords in the product title, description, and feature bullets
Running giveaways to increase sales signals
Get as many reviews as possible
Having everybody use the same optimization techniques is troublesome. You need to do the best practices, but it also has the same effect as nobody performing optimization. 
2. You have to Adhere to Amazon's Rules
There are limits to what you can do to get your products ranked higher and stand out from the crowd. You have to follow the same rules imposed by Amazon (assuming you're building an authentic business). Such factors make it hard to get creative.
It makes it all the more challenging to stand out from the rest of the Amazon FBA sellers. By spending time and creating a brand (not just slapping a logo on your product), you are no longer like everybody else. You have your own identity and message that you can incorporate in your marketing and build a community that could eventually become your raving fans.
3. It is a Race to the Bottom
Imagine having to lower your prices again and again just to stay competitive…
Not something I'd ever want to do. But that's the reality if you are a commodity business.
It is the most damaging aspect of selling unbranded or generic items on Amazon. You sell exactly the same product as everybody else. You offer the same quality of packaging and shipping (since it's handled by Amazon and not you).
The only way left to compete is with the price.
The only way you make your products more desirable by lowering your prices. But chances are high that your competitors will fight back. How? They'll bring their prices lower than yours. You can then only react by lowering your prices again. It will inevitably become a vicious cycle. It will be a cycle that is great for consumers but devastating for sellers.
And the person with the deepest pockets win. In most cases, it's not you.
[box type="download"] Download the FREE Guide: 3 Step Secrets To Building An Ecom Brand here[/box]
Become A Premium Brand & Charge More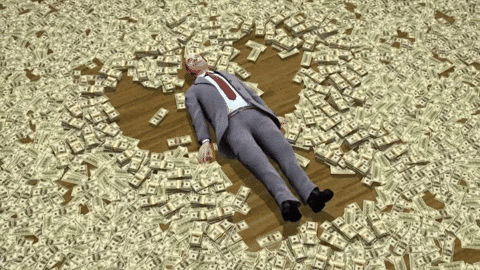 A big mistake I see business owners make is thinking that they need to spend the time and effort on branding AFTER they make revenue. But it's backward. You need to be carving out the time from the beginning to create a solid brand and then let it build organically.
Never underestimate the importance of branding. Even though it is difficult to see its effect, it is an important factor in how we decide between one product from another. By building a recognizable e-commerce brand will let you get out of the abyss of selling generic products and the sea of "me too" items.
When people connect with what your brand is about and what it stands for, they'll be willing to pay the premium for your product. It is why some brands are able to charge double the price of their products, while others need to go into a pricing war that continues to lower their margins.
Here are the 5 most powerful reasons why you need to be serious with building a brand on Amazon:
1. Cut the Need to Compete on Price
Establish your brand,  then you won't have to keep trying to undersell your competitors anymore.
You can even price your products higher. Why would you do this? To make yourself stand out while reaping more profits.
Yes, consumers generally go for products with a lower price. But that is only if you fail to make them perceive that your product offers a higher value.
For instance, if you search "water bottle" on Amazon, you'll find these two very similar looking and described products beside each other:
Although Mossy Oak isn't a brand that is recognizable for the majority of people outside of their niche, doing a Google search and you'll find that it is actually an established outdoor equipment business in Mississipi. They create valuable content like How-To Guides and host various events that connect with their target market. They are able to charge a premium by aligning their brand name as an authority.
Whereas, Boz is just a standard "brand" you'll find on Amazon that is doing all the ranking strategies well. Because they have not spent more time in creating an outstanding brand, they have to continue to compete on pricing.
2. It's All About The Perceived Value
Have you ever wondered why some people are willing to spend thousands of dollars for Louis Vuitton or Gucci products?
Because of their perceived value.
People could find value in 2 ways:
an increase in status (ie. the Gucci branded shoes makes them feel high class) or
they believe they are getting more than what they pay for (it's a damn good deal)
By increasing the perceived value of your product, people will be willing to pay a premium.
Although it takes concerted effort and time to align your brand name with an increase of status value, it can be the reason why you'll have a legion of fans that keep coming back to purchase for you. 
One popular way to have people believe they are getting a good deal is to include add-ons that look valuable but are actually quite cheap to produce. What's the simplest way of knowing what accessories you should bundle with your products?  Look at the "Frequently Bought Together" suggestions provided by Amazon.
3. Boast About Your Product
Another way to go about it is to highlight the advantages and benefits that your product provides.
Do it in a way that it strikes the strongest pain points of your target consumers. Explain in detail why and how your product is the perfect solution to their want or needs. The value of the presentation is massive. Is your brand the only thing that makes your product different? If yes, the presentation can do wonders.
Take a look the often-memed Yeti's $400 cooler.
You heard it right, Yeti is selling a cooler for $300 and people are buying it.
Yes, it is better than most coolers. It has offers improvements and new features. But does that justify the hefty price tag? Maybe.
A strong brand can get away with a lot.
So how did Yeti do it?
It didn't build its brand on being the cheapest. It branded itself as a premium product with the highest in quality, technology, and features.
And more importantly, they have a story that resonates with their intended customers:
And now, Yeti is selling as many products as the cheapest competitor, but at a massive price difference.
That shows the power of building a proper e-commerce brand.
4. Better SEO and Conversions on Both Amazon and Google
Branding gives you a significant edge when it comes to search engine optimization. And it isn't limited to Amazon since you'll also have an easier time getting your products ranked high on Google.
By having an established brand, you'll have an easier time building brand loyalty. It will be easier to forge relationships with consumers when you've created a brand that has specific values it stands for and a personality that connects with a target audience. There's a reason why so many people are loyal and diehard fans to Apple. 
It's also simpler for word-of-mouth to spread for a branded product than a generic one.
All these can lead to various benefits such as:
higher reviews

higher conversions

higher search rankings on both Amazon and Google

and more
5. Stabilize Your Sales with Repeat Business
It's a lot easier to get repeat customers when you built a respected brand.
In fact, 48% of transactions are from repeat customers.
Satisfied customers will remember your brand and be more likely to buy the same product from you again and again. It's the same as people who are shopping for a car, they often gravitate to the brand they enjoyed or known for a particular trait (like safety or fuel efficiency). They'll also have a bias in favour of your other products whenever they recognize your brand over others.
Spending the time and effort to really build a brand is something every e-commerce entrepreneur should do. It isn't entirely just for Amazon FBA sellers.
But brand building is often overlooked or done in a lazy manner. It only requires a little investment and consistency, but the payoff can be massive.
By having a proper brand, you can gain a significant competitive advantage that will transcend your current product line. You'll be empowered in dominating the countless generic Amazon FBA sellers. 
Are you building a brand for your e-commerce business?
[box type="download"] Are part of our Facebook Group? Join the Branding & Marketing Tribe for Ecom Entrepreneurs here![/box]